Share and source traffic globally.
Highly-connected Internet Exchange platforms for smart peering.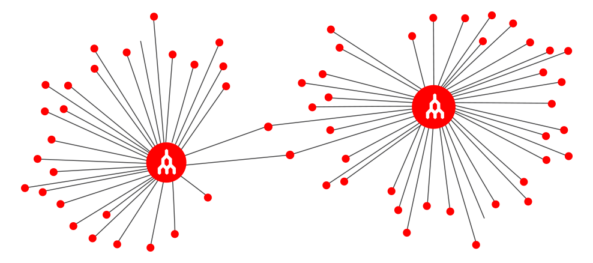 MegaIX: Bringing Together Global Networks
Joining MegaIX gets you instantly connected to local and international networks. Through the global reach of our platform, you can share and source data across worldwide markets. Our Internet Exchange gives you access to a shared distributed switching infrastructure that is capable of high-speed, reliable, and low-latency interconnection. Featuring a completely automated, software-driven signup and provisioning process from our web portal and API, the MegaIX platform allows us to deliver you faster activation and drive cost-effective peering.

Explore the Features of MegaIX
---
Take a look at the companies peering over our Internet Exchange, our enabled data centre locations, and the global traffic flowing through our network.
Our Internet Exchange Partnerships
Our integration with the European Commercial Internet Exchange (ECIX) and partnership with the Amsterdam Internet Exchange (AMS-IX) means that when you peer on the MegaIX, you're benefitting from the global reach and low-latency performance of dedicated regional Internet Exchange platforms. Peering locally means keeping traffic local and gives you greater control over your network's data transport. Peering globally is made easy with some of the most highly-connected platforms in the world along with enabled data centres in key regions to get you onto the network from wherever you might be.
Connected Networks
Search the connected networks on the MegaIX platform
Ready to revolutionise your connectivity?
Read our Case Studies
Find out how top organisations used our services to solve their business challenges.
Read on
Request a Megaportal Demo
Let us run you through how to automate and innovate your connectivity.
Request a Demo
Get in touch
Why we collect this information How & where do we store, share & use this information?
By submitting this form I understand that my details will be retained and used by Megaport in compliance with their Privacy Policy