News Corp Australia is Australia's No.1 media company
"We have always had a progressive stance toward using public cloud for our production workloads. As our needs evolve, we believe that Megaport's on-demand and API driven connectivity services are tightly aligned to our own strategy to be a dynamic content provider in the emerging API economy. The recent addition of Microsoft Azure ExpressRoute as a choice on the Megaport Fabric means that we can now seamlessly interconnect to all three of our key public cloud services through a single provider."
Nicholas Tan, Chief Architect for Infrastructure/Cloud
JB Hi-Fi is one of Australia's largest home entertainment chains with a significant online presence in e-commerce, music, books and video.
"While Megaport's competitive pricing wasn't a driving factor, having the ability to explore backup and DR facilities with geographical separation is far more achievable for JB Hi-Fi than it has been in the past. Whereas in the past contractual constraints and the high costs of network provision into a second hosting provider would prevent near real time Disaster Recovery, Megaport makes this possible. With the network costs coming down we can now look at extending our reach."
JB Hi-Fi initially will be using the Amazon cloud for database replication but Darren Abraham, Digital Infrastructure Manager, sees future potential in the service:
"Further down the line we could use it for more, we like the ability to just flick a switch and have the ability to ramp the bandwidth up for a period of time."
DARREN ABRAHAM, DIGITAL INFRASTRUCTURE MANAGER.
blueAPACHE's business is founded upon delivering IT as a Service (ITaaS) to clients when and as they need it. Megaport offers a very similar business model in the data centre network sector, providing the elasticity, scalability and burst capability that has been sorely missing from telecommunications infrastructure.
"We were drawn to the ability to extend our data centre reach quickly and easily. Being able to roll out high bandwidth connections directly into other data centres as needed and only pay for what we used has proven highly advantageous.

Transitioning clients into our cloud traditionally took time and required significant infrastructure. With Megaport, that service is available on-demand without capital investment. The flexibility of a boutique provider with the capability of delivering extensive projects resonated really well.

We found that Megaport is approachable and transparent and were keen to work with us rather than squeeze us into a prescribed business model and continue to invest time understanding us and our business model. They present in a way that instils confidence that no challenge is insurmountable and no hurdle too great.

Megaport also enables blueAPACHE to better support our customers. Their service means we can migrate new customers into our cloud faster than before. They provide an elasticity that enables us to burst into different data centres, a network that extends our service reach and enable us to grow internationally without significant capital investment.

Finally, Megaport enables us to compliment the services we provide to customers who have existing fixed-contract infrastructure with new channels of redundancy, enabling us to help clients extend the value of their infrastructure investments."
JAMES HENDRY, GENERAL MANAGER – COMMERCIAL.
CloudLogix relies on fibre connections to reach its customers and other providers, as well as high speed and low latency connections between infrastructures hosted in Australian capital cities.
"Megaport allows us to service our private cloud customers over high speed, low latency links and easy replication of our entire infrastructure between our Data Centres.

We heard about Megaport from an account manager in one of our other fibre providers. The Megaport™ solution has allowed us to meet our fibre link requirements as well as exceeding our expectations in regards to dynamic configuration and also friendly customer support."
LANCE WARREN, MANAGING DIRECTOR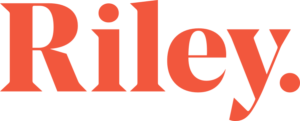 Riley (formerly Data Solutions Group) plan, design, implement and manage transformative cloud infrastructure solutions, which reduces operational burden, and allows their clients to focus on projects that matter to the business.
"Our client ESPN owns and operates FootyTips.com.au – a digital property with over 800,000 active subscribers and Australia's largest sports tipping and fantasy games platform.

With ageing infrastructure currently hosted in a data centre in Melbourne, the team at ESPN identified that a move to the cloud would improve the overall availability and performance of the site, whilst potentially reducing operational costs during the off-season.

Riley and Amazon Web Services (AWS) provided services that established a foundation in AWS, allowing ESPN to migrate a test environment, before completing a full migration of all ESPN production workloads to the cloud.

We heard about Megaport through AWS and we chose Megaport because of the flexibility of their terms and ease of deployment.

The availability to deploy new services without the need of deploying new hardware meant the Megaport™ component was as agile as the rest of the solution. This meant there was no weakest link when it came to the scalability and efficiency we were trying to achieve for ESPN."
TOM BERNADOU, MANAGING DIRECTOR
Spectrum Networks is an Internet and Voice Service provider. Spectrum had an existing port into the Megaport™ fabric that they used for multiple reasons, including connecting from their network to other carrier networks to reach the "last mile" for many customer's VPN and MPLS networks.
"In addition to the existing port capabilities, we had an end customer who was interested in trying some cloud services with a regional service provider but wasn't sure if they wanted to utilise the service long term.

The customer was also concerned about security and predictability of the connection to the cloud due to the presence of some highly sensitive and regulated data that was part of their business.

The Spectrum team looked at the list of available destinations on the Megaport™ fabric and discovered that the cloud provider their customer was interested in was present, available and integrated. We suggested to our customer that they try the service for a few weeks only, and that Spectrum could activate the service on demand using the Megaport™ API endpoints that they used to activate other services for other customers.

The advantage of Megaport means that the customer would not need to connect separately or order all new services and could turn the Megaport connection off at any time should they decide not to proceed.

The end customer agreed to try it, and we turned up the VXC a few days later. Our customer eventually decided they wanted to utilise the cloud provider long term and continued with the connection on a month-to-month option.

Spectrum was able to convert the VXC from a short term by-the-day to a longer and more affordable, traditional contract, by simply requesting it through the API."
MATT PERKINS, DIRECTOR
Virtutel is a Full Service Domestic and International Telecommunications provider of Private Network, Internet, Colocation and Voice services targeted at Business, Enterprise and Government, distributed through our Partner and Wholesale Channels.
"Our services are specifically specialised for System Integrators, IT Consultants and Managed Service Providers by providing them with a complete outsourced and White Label Wholesale IP MPLS Data and Voice solution without having to invest in the equipment, staff and know-how of running such a network.

Our Customers usually have equipment spread across multiple Data Centre locations and not only want to get services from different DCs however have the ability to connect to multiple tail carriers or On-Net IP Telephony through us for a best of breed solution.

Being able to dynamically add/remove links and increase bandwidth between DC's and Cloud Providers into a customer network for their end-user provides not only a financial and cost of equipment saving, however a time saving as well.

Megaport has allowed for Virtutel to expand the reach of our product set, be it with the provision of Layer 2, IP Transit, IP VPN or IP Telephony services to other data centers, quickly and easily either directly for connection to our Wholesale Customers or their end-users to our network.

Megaport has enabled our customers to get up and running within hours instead of weeks or days. In the case of one customer, we were able to get them up and running with IP Transit within 2 hours. It has provided cost savings on expensive Data Centre Cross Connects, links between Data Centres and lock in contracts."
DAVID ALLEN, MANAGING DIRECTOR