Introducing Open Ports!
We think they're pretty much the best thing since the Empire Strikes Back.
With up to 100 Virtual Cross Connects (VXCs) included in the local metro, Open Ports allow businesses to architect complex connectivity solutions more easily and cost effectively than ever before. Below are two common use cases where Open Ports can provide businesses with cost savings:
Use Case 1  – Multiple Cloud Instances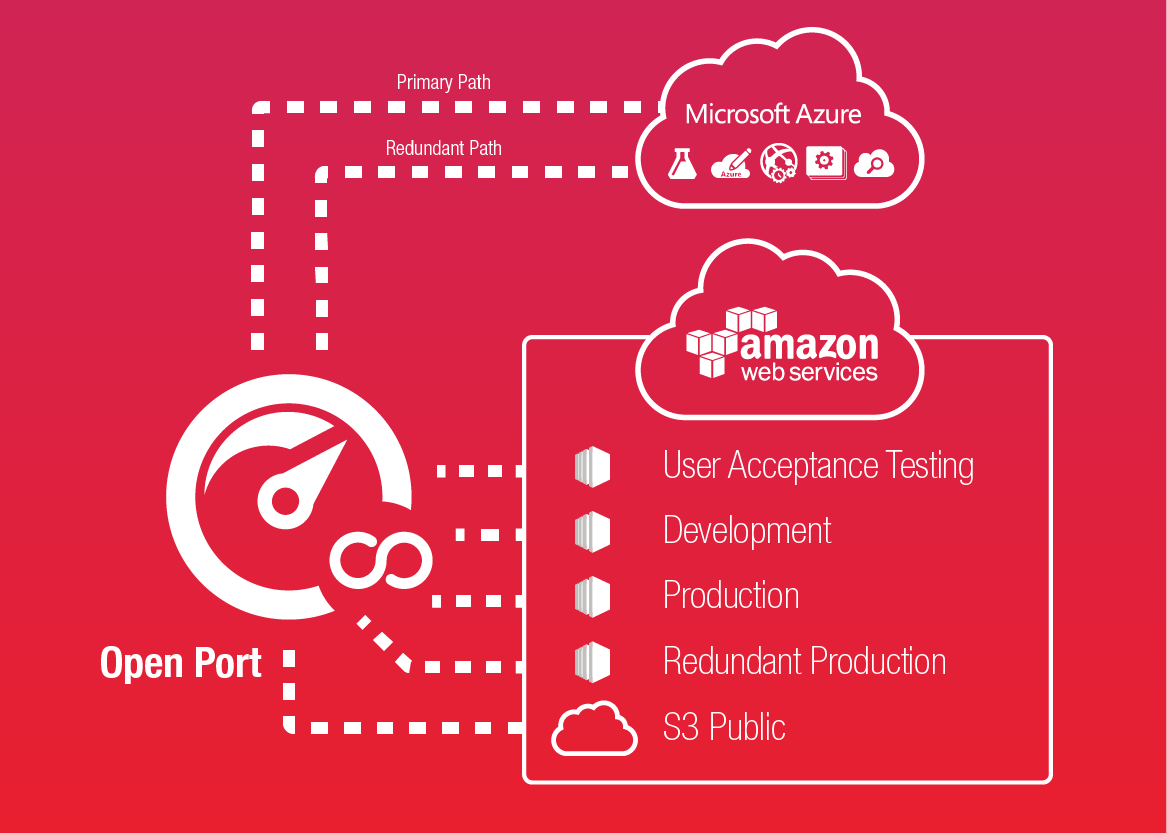 Open Ports can make provisioning multiple VXCs to cloud endpoints far more cost effective – particularly for those organisations running multiple AWS instances. Unlike Microsoft Azure, AWS doesn't support QnQ on their network, which means that a separate VXC is required for each AWS endpoint. In the example above, the business has a primary and redundant connection to Azure, as well as connections to four AWS private instances, and an AWS public endpoint.
Use Case 2 – Marketplace Services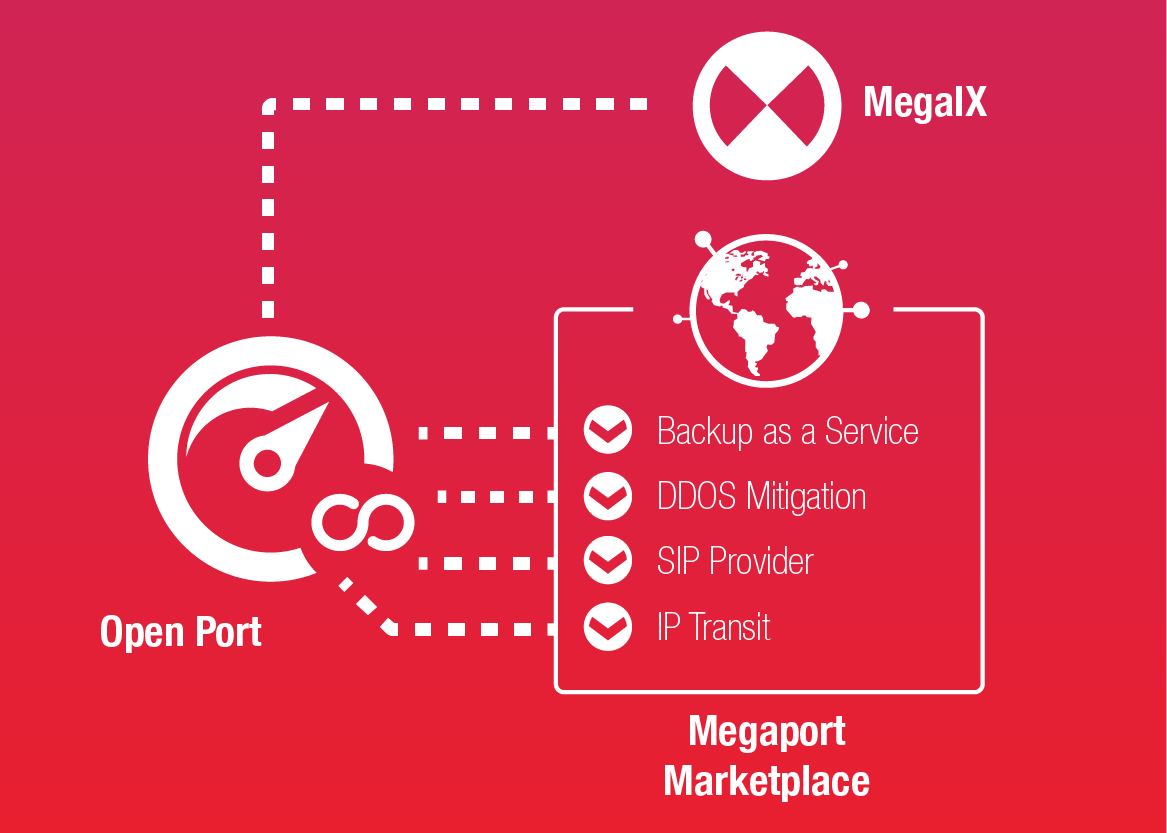 Clients that use Megaport to interconnect with our Marketplace services may also benefit from the fixed pricing model of an Open Port. In the example above, the client is peering on Megaport's IX, as well as accessing Backup Services and DDOS mitigation. Additionally, the client is able to utilise SIP for their voice solution and connect to their upstream provider for IP Transit.
1Gbps and 10Gbps Open Ports are available for new orders in Megaport.al from today.
If you have any questions about open ports please fill in the form below and one of our Network Specialists will be in touch.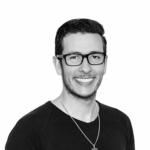 Author:
Henry Wagner
Marketing Director, APAC
Tags:
AWS
MegaIX
Microsoft Azure
Open Ports