In all of our expansion over the past year, we have taken great care to follow the lead of our customers. In this case, we were hearing from our key partners and potential customers about pent up demand in South America. They do not have a viable solution to bring their cloud to North American clouds and instead have to operate independently. Enter Seaborn Networks (Seaborn), the preeminent developer of submarine cable systems with an independent cable operator model.
In a time where cloud adoption is fast escalating, we are able to provide cloud connection between the Americas in a cloud agnostic, Software Defined Networking (SDN) manner, along with a partner who is bringing in next generation systems to support that growth. Thinking forward, Seaborn has cleverly designed their systems to handle the increased traffic. As a result, we are pleased to align ourselves with them and enter into an exclusive strategic alliance throughout South America.
For customers this means that they can take advantage of the best foundation and physical infrastructure through Seaborn and combine it, through Megaport, with the best execution of the technology. Add to that, customers can access the best cloud service providers in North and South America through our deep partnerships, and you have a truly unique offering for our customers and partners.
If you couldn't tell, we're pretty excited about this entire arrangement. You can read about the nitty gritty details of the partnership and licensing agreement in our press release. I'm happy to answer any questions you have about what this means for your business, fill out the form below: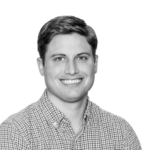 Author:
Dan Ryan
Global Head of Business Development
Tags:
AWS
Cloud
Google Cloud
International Capacity
Megaport News
Microsoft Azure
Partnership
Seaborn
South America