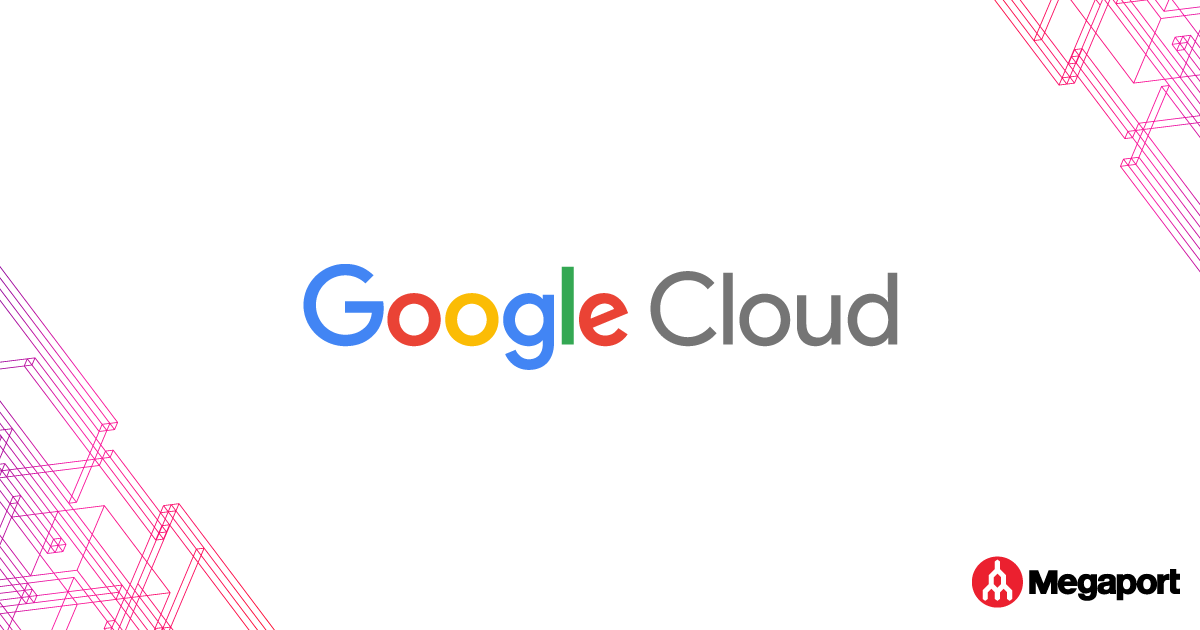 Megaport Extends Customers' Networks to Google Cloud with Google Cloud's Partner Interconnect

Megaport today announced support for Google Cloud's Partner Interconnect (GCI Partner), a service from Google Cloud that allows customers to connect to Google Cloud Platform from anywhere.

About Google Cloud Platform

Google Cloud Platform (GCP) is one of the fastest growing public Cloud Service Providers globally. Originally developed as an internal Google resource, GCP has evolved as an enterprise platform to include future-proof infrastructure, powerful data and analytics, and serverless capabilities for high-performance workloads. Since inception, GCP adoption has taken off, with hybrid cloud becoming the go-to strategy for the enterprise. The platform saw a 26% year-on-year increase in growth in public-private use for 2018 and a 42% increase in Virtual Machine (VM) footprint.1 As its customer-base has expanded, Google has evolved its network, now operating a backbone that spans 100+ Points of Presence (PoPs) across 33 different countries worldwide, allowing users to reach any Google Cloud Region from any edge location globally. This is enabling enterprises to extend the reach of their business and distribute workloads to wherever their customers are located.
Google Cloud Interconnect (GCI) was launched in 2014 as a private and dedicated interconnection solution, allowing customers to directly peer with Google or purchase connectivity from partners like Megaport. One of the challenges with GCI was the capability of Google's peering edge in that it could only terminate at Layer 3 publicly addressed connections. Most GCP services are delivered over public IP interfaces, however, Compute Engines (VMs), have RFC1918 addresses by default. This means users need IPsec VPN tunnels to reach them from private IPs. In response, Google has advanced its cloud interconnect product line with new RFC1918 connectivity options for customers. Following the general availability of Dedicated Interconnect in 2017, this capability has been extended further into a new Layer 2 offering.
Introducing GCI Partner
The Beta release of GCI Partner is here. As the fourth direct connectivity offering in Google's repertoire, this new product enables customers with greater cloud access and flexible network speeds. Megaport has been chosen to extend the reach of GCI Partner with a new, deeper level of integration with GCP.
What's the difference between GCI Partner and Dedicated Interconnect?
Dedicated Interconnect enables customers to provision direct physical RFC 1918 connections between their on-premises network and the GCP network within the same co-located facility as Google. It's a suitable option for driving large amounts of traffic between environments with a minimum deployment of 10 Gbps per location.
GCI Partner has two key differentiators:
Subrate speeds:

Customers can provision private and direct Layer 2 connections at speeds of 50 Mbps to 500 Mbps in increments of 100 Mbps, and have the options of 1 Gbps, 2 Gbps, 5 Gbps and 10 Gbps speeds. This allows businesses to be more strategic in aligning their network with their operational needs.

No colocation required: Without the need to provision a cross connect to Google, customers don't need to reside in the same co-located data centre. This allows users to access GCP via Megaport from more locations across the globe.
What's the difference between GCI Partner and Google's Carrier and Direct Peering?
We want to highlight that GCI Partner doesn't replace Carrier and Direct Peering which gives customers access to Google's public facing services. Those who are interested in a hybrid cloud deployment with a set of on-premises cloud-based resources would benefit from GCI Partner. This would require RFC 1918 access to the customer's VMs in the cloud. As GCI Partner allows access without the need for a separate VPN component, they wouldn't need to purchase or maintain a hardware VPN device.

Connecting to GCI Partner with Megaport
As a strategic partner, Megaport enables the capabilities of subrate speeds and greater global access to GCP. We extend the boundaries of Google's PoPs to a wider Network of over 200+ locations worldwide enabling enterprises in underserved regions to leverage the benefits of GCI Partner. Provisioning GCI Partner with Megaport unlocks the benefits of private, scalable, and on-demand access to GCP services, making it easy to expand business to the cloud. Our powerful API integration with Google also simplifies the overall ordering and provisioning process for GCP connectivity.
Enterprises can improve the performance of their workloads and optimise the way they drive business to their customers; this is particularly beneficial to customers running critical workloads. For example, with an increasing need for insights into customer behaviour, enterprises across various industry verticals, such as finance and retail, are using GCI infrastructure to operate Machine Learning. Connecting to GCI Partner on the Megaport Software Defined Network, they can access low-latency, secure, and connectivity for these business applications.
While Megaport has completed integration and available for order via the Portal, GCI Partner is currently in Beta release. To enquire about connectivity, please complete the form below. For more information, visit Google Cloud Platform on our website.
1https://assets.rightscale.com/uploads/pdfs/RightScale-2018-State-of-the-Cloud-Report.pdf
https://www.forrester.com/report/Predictions+2018+Cloud+Computing+Accelerates+Enterprise+Transformation+Everywhere/-/E-RES139611
---