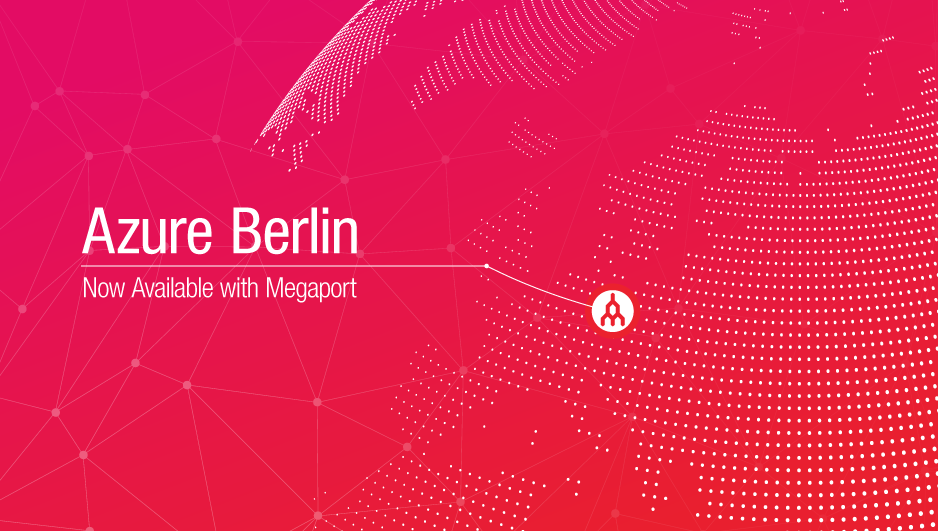 It's official, Azure Berlin is now available from Megaport. To say that we're excited about this is an understatement. Germany has been such an interesting market for us, and we entered it in a relatively dramatic fashion. It was no easy feat building to the Azure German Cloud, as it required us to build and isolate the network to the other Azure cloud regions. It's the first of its kind within the cloud industry and, in a classic demand-led expansion, Microsoft enabled this in response to their customers requests.
The Azure German Cloud was built to create and  increase opportunities for innovation and economic growth for highly regulated partners and customers in Germany, the European Union (EU) and the European Free Trade Association (EFTA). This means that all customer data and required supporting systems reside within german data centers. It was designed in such a way that concerns around data sovereignty were able to be addressed and subsequently dismissed.
We are one of the first to offer connectivity to Azure Berlin, and we're so excited to be supporting Microsoft and their rapid growth of new cloud regions. Microsoft only announced this new region at the end of September 2016, and it's awesome that we were able to deploy and enable by January. Azure is generally available in 32 regions around the world, and has announced plans for 6 additional regions.
Our customers who are on the Megaport network across Germany can now set up instant, dedicated, and secure connections to the Azure Berlin region, regardless of where they are in Germany. Germany is currently one of our largest regions within Europe and so we're happy to extend this capability their way.
Curious about what our Azure connectivity in Berlin can mean for you business? Then definitely get in touch with us by filling out the form below: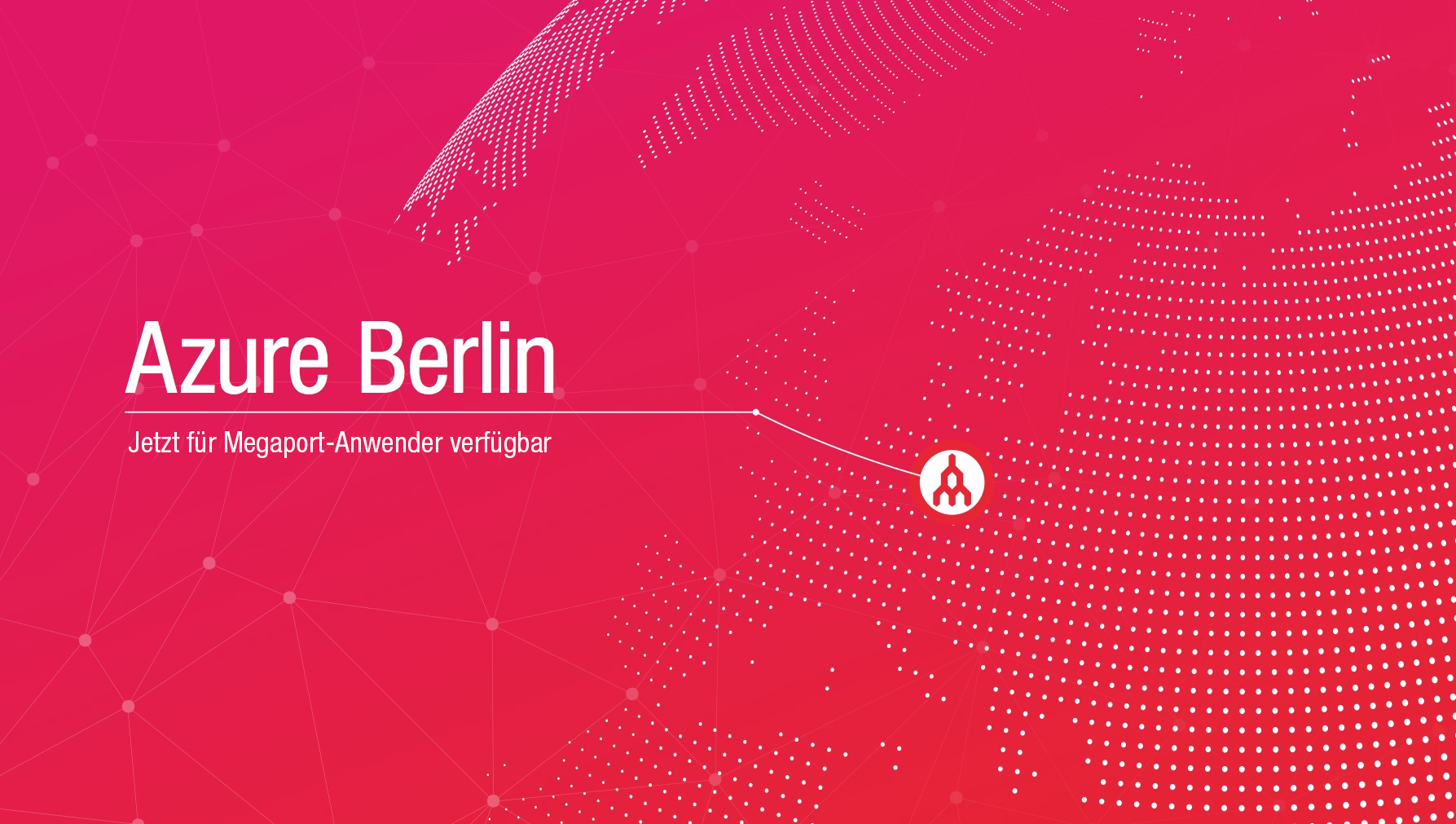 Es ist offiziell: Azure Berlin ist ab jetzt mit Megaport verbunden. Wir sind – gelinde gesagt – absolut begeistert, dass wir unseren Kunden diese Möglichkeit anbieten können. Deutschland ist für uns ein äußerst interessanter Markt, den wir bisher eindrucksvoll erschließen konnten. Der Aufbau der Azure German Cloud ist eine große Herausforderung, da wir zu diesem Zweck das Netzwerk neu bauen und von den anderen Azure Cloud-Regionen isolieren mussten. Als Pionier innerhalb der Cloud-Industrie und als Ergebnis einer klassischen nachfrageorientierten Expansionsstrategie ist sie Microsofts Antwort auf die Nachfrage seiner Anwender.
Die Azure German Cloud dient der Bereitstellung und Erweiterung von Innovations- und Wachstumsmöglichkeiten für stark regulierte Partner und Kunden in Deutschland, der Europäischen Union (EU) und der Europäischen Freihandelszone (EFTA). Das bedeutet, dass alle Nutzerdaten und alle unterstützenden Systeme in deutschen Rechenzentren verwahrt werden. Durch das Design bei der Errichtung der Azure German Cloud wurden alle Bedenken hinsichtlich der Datenhoheit miteinbezogen und vollständig ausgeräumt.
Als Erstanbieter für einen Anschluss zu Azure Berlin freuen wir uns, Microsoft und den rasant wachsenden Anstieg von Microsofts neuen Cloud-Regionen unterstützen zu können. Microsoft hatte erst Ende September 2016 diese neue Cloud-Region angekündigt. Es ist fantastisch, dass wir das System schon im Januar errichten und in Betrieb nehmen konnten. Azure ist in 32 Regionen weltweit allgemein zugänglich und hat bereits Pläne für sechs neue Regionen angekündigt.
Unsere Kunden, die bereits das Megaport Netzwerk in Deutschland nutzen, sind nun von jedem Standort innerhalb Deutschlands aus in der Lage, direkte, dedizierte und sichere Verbindungen zur Cloud-Region Azure Berlin herzustellen. Momentan ist Deutschland eine unserer größten Regionen innerhalb von Europa und daher es freut uns, dieses Potenzial für Deutschland noch auszuweiten.
Sind Sie neugierig geworden, was die Azure Konnektivität in Berlin für Ihr Unternehmen leisten kann? Dann sollten Sie unbedingt über das folgende Formular direkt Kontakt mit uns aufnehmen:
Author:
Matt Simpson
Head of Global Cloud Strategy
Tags:
Azure
Berlin
Cloud
Europe
German Cloud
Germany
Megaport News
Microsoft