Our vision is to revolutionise global connectivity. 
Megaport is transforming the way people, enterprises, and service providers interconnect across the globe. Our Software Defined Network (SDN) enables customers with fast, flexible, and on-demand connectivity to any services on the Megaport Ecosystem. We have an extensive footprint throughout Asia Pacific, North America, and Europe where customers can access the Network from 386+ locations. Our world-leading connectivity solution drives greater agility, reduced operating costs, and increased speed to market compared to traditional connectivity options.
Bevan Slattery
Chairman and Executive Director
Bevan Slattery established Megaport as the world's first Software Defined Networking (SDN) based elastic interconnection platform. He pioneered a secure, seamless, and on-demand connectivity model for enterprises, networks, and service providers. He successfully launched Megaport in Australia, New Zealand, Singapore, and Hong Kong. In 2015, Megaport was acquired by Megaport Limited and listed on the ASX.
Bevan holds a Master of Business Administration (Hon.) from Central Queensland University and has built multiple successful Australian IT and telecommunications companies including Superloop Limited and NextDC Limited. Bevan also co-founded PIPE Networks which grew to become Australia's largest Internet Exchange and Australia's third largest metropolitan fibre network provider, selling to TPG in May 2010.
Vincent English
Chief Executive Officer & Executive Director
Vincent English is the Chief Executive Officer of Megaport and is also an Executive Director. Vincent has a background in telecommunications and manufacturing industries with over 17 years combined international expertise in Finance and Operations. His diversified experience deploys best practice on cost-efficient start-ups, growth-focused and profitable operations. Vincent has been a Chief Financial Officer for 10 years with Digicel Group, a multi-national telecommunications company. In 2005 as Chief Financial Officer, Vincent assumed responsibilities during an aggressive growth time in the Company's evolution, with nine country mobile phone network launches, integrating operations, establishing cohesive financial processes, rolling out processes companywide and devising synergies and cost savings.
As well as managing the financial operations in multiple markets, Vincent managed several acquisitions in mobile businesses, TV operations and financial services. Prior to Digicel, Vincent worked in the manufacturing industry for Alcoa and Gillette in financial operations roles. Vincent is an ACMA, CPA Australia, and member of the Australian Institute of Company Directors.
Drew Kelton
Non-Executive Director
Drew Kelton is the Managing Director for Docusign Inc. in Asia-Pacific. His career spans over 30 years in global business leadership within the ICT and telecommunications arena. He has held senior operational roles internationally, managing startups, M&A transactions, and IPO activities.
Drew's previous positions include Executive Vice President of Business Markets at T-Mobile USA, President of Bharti Airtel Business in India and South-East Asia, and Managing Director of Telstra International. He holds a Bachelor of Science from the University of Western Scotland and is a Chartered Engineer with the Institute of Electrical and Electronic Engineers.
Simon Moore
Non-Executive Director
Simon Moore is a Managing Director and a Global Partner of The Carlyle Group. Previously, Simon was a Managing Director and Investment Committee Member of Investcorp International, Inc., based in New York. Simon has also worked in private equity investments and investment banking at J.P. Morgan & Co. in New York, Hong Kong and Melbourne.
Simon holds a Bachelor of Commerce (Hons) and a Bachelor of Law (Hons) from the University of Queensland. He is currently Chairman of Coates Hire, in addition to multiple ASX directorships.
Peter Hase
Non-Executive Director
Peter Hase was the Managing Director (EMEA) of Auster Capital Partners (ACP), a targeted Venture Capital/Private Equity firm with a specialization in small and mid-tier companies in high growth markets. ACP (EMEA) is a wholly owned division of ACP, which operated as a private equity firm investing in telecommunications, managed services, cloud computing and IT sectors.
Peter also held the position of CEO Wicoms Wireless Ltd since 2012 until 2017, which was a UK based ACP investment that provided public WiFi access and analytics for customers such as International shopping malls, hospitality venues and other commercial locations. ACP sold the assets of Wicoms Wireless Ltd to SkyFii Ltd (ASX:SKF) in 2017.
Prior to this, Peter was at Telstra International and was fundamental in the strategic review of the US business (working in New York) and during his time as interim CEO he achieved 300% sales growth. Peter was then closely involved in the revision and expansion of the Telstra European business – appointed as CMO in January 2007 and then became SVP Global Business Development for Telstra in 2008 until 2010. He has also held other Senior executive roles for global Managed services companies, such as Interxion and IPC. Peter is currently active in advisory and interim leadership projects, having recently been engaged with large retail, and logistics companies for strategic managed services. He is also a Trustee of SERV Surrey and South London, which is a UK charity supporting the NHS with emergency out-of-hours blood deliveries.
Celia Pheasant
Company Secretary
Celia Pheasant is an exceptional in-house ICT lawyer with more than 20 years of legal experience. Celia is the General Counsel for technology start-up incubation company, Capital B, and has provided legal and company secretarial support to Megaport since April 2014.
Celia commenced her career in private practice before continuing with in-house roles with Hutchison Whampoa and AAPT. Celia holds a Bachelor of Laws and Bachelor of Arts (Jurisprudence) from the University of Adelaide and a Master of Law and Management from the University of New South Wales.
Vincent English
Director, Chief Executive Officer
Vincent English leads the Megaport team with over 15 years of combined international finance and operations experience in the telecommunications industry.
Prior to joining the Company, Vincent served as Chief Financial Officer for Digicel Group. He managed financial operations in multiple global markets and drove several major acquisitions for mobile businesses and TV operations. He is a member of ACMA, CPA Australia, and the Australian Institute of Company Directors.
As CEO, Vincent drives the success of one of the world's leading Network as a Service providers which is quickly transforming the way people, enterprises, and services interconnect.
Belle Lajoie
Chief Commercial Officer
Belle Lajoie holds over ten years experience in the internet industry and has primarily worked on delivering large scale sales and operations solutions to peering, data centre, dark fibre infrastructure, and services organisations.
Belle has spent her career working as an integral member of leadership teams at both PIPE Networks and NEXTDC. She is an expert in organisation development from startup to scale. Belle was a founding member of Megaport and previously served as Executive Vice President for the Asia-Pacific region.
Eric Troyer
Chief Marketing Officer
Eric Troyer has 19 years of industry experience working in marketing strategy, business development, product management, and engineering.
Previously, Eric was Director of Network Edge and Interconnection Strategy at Microsoft where he led planning and engineering teams tasked with network expansion and IP capacity acquisition to scale Microsoft's cloud strategy. Working at Equinix, he drove the Equinix Internet Exchange product to become the largest global IX platform and launched the company's IPX product.
Eric played an integral part in founding the Global Peering Forum.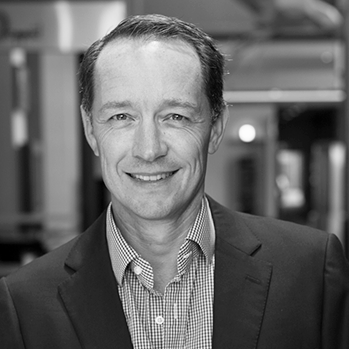 Steve Loxton
Chief Financial Officer
Steve Loxton heads the global finance team at Megaport and is responsible for financial management as well as reporting, budgeting, taxation, risk management, audit, and compliance. He holds over 27 years of experience in leadership roles across finance and investment.
Prior to joining Megaport, Steve was integral to originating Australian infrastructure investments for Canada Pension Plan Investment Board, one of the world's ten largest retirement funds. Previously, he led the ASX-listed Transfield Services Infrastructure Fund (now RATCH-Australia). Steve brings a wealth of global strategic financing capabilities to Megaport through his previous roles with Goldman Sachs, ABN AMRO, and Macquarie.
Steve is a Chartered Accountant and a Graduate of the Australian Institute of Company Directors. He holds a Bachelor of Commerce from the University of Queensland and a Master of Economics (Financial Accounting) from Macquarie University.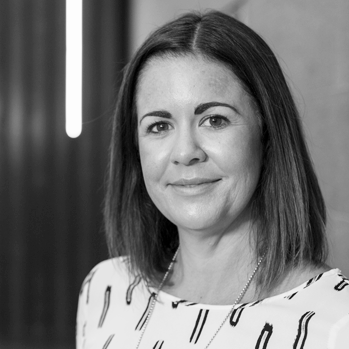 Anna Tichborne
General Counsel
Anna Tichborne leads the global legal activities at Megaport. She holds over fifteen years of corporate law experience working for large organisations in New Zealand and Australia. Her portfolio includes ASX listed companies, Transpacific Industries Group and Suncorp Group and the privately owned Ray White and Loan Market group of companies.
Anna's experience spans various practice areas including corporate and M&A, competition and consumer, franchising, data protection and privacy, intellectual property, and more. She holds a Bachelor of Laws and is admitted as a lawyer to the Supreme Court of Queensland, the High Court of Australia and the High Court of New Zealand.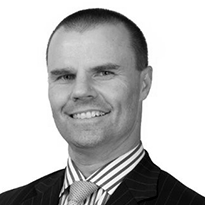 Darren Wilson
Operations Director
Darren Wilson leads the global operations teams at Megaport. A recognised leader in services and operations businesses, with over 25 years of experience, Darren has proven skills in the delivery and management of telecommunications products, services, projects, and teams. He has also excelled in the financial and project management of large and complex infrastructure deployments in the international arena. Darren has spent the last 15 years with Telstra International, Mandoe Media, and Firstwave providing the leadership and vision to establish critical operational controls, administrative and reporting procedures, and the best people and systems to effectively grow and financially strengthen these companies.
Darren is customer focussed, results-driven, and highly knowledgeable; he brings strong reasoning, great communication, and excellent interpersonal skills to his role to drive business change and transformation.
Matt Simpson
VP, Cloud Product
As one of our earliest employees, Matt has been with Megaport for two and a half years and has gained over seven years of managerial experience beforehand. He joined Megaport as our Business Development Manager and has worked his way through to the Head of Ecosystem for Australia and New Zealand until he was chosen to head up our Cloud Strategy team.
Matt won Queensland's Young Achiever Award in 2012 and specialises in new business sales, ICT industry, product suite, simplifying go to market strategies and sales within the telecommunications industry, public speaking, and business development.
Helen Storckmeijer
People and Culture Director
As our People and Culture Director, Helen Storckmeijer is responsible for acquiring, engaging, and developing staff at Megaport. Her mission is to empower the team to succeed by unlocking their potential and creating a high-performing culture.
Helen's career spans more than 16 years; her portfolio includes UBS, JP Morgan & Co., Citi, and Morgan Stanley, and more recently, a small software development company. She has an extensive history of creating and sustaining diverse and high-achieving teams. She holds a Bachelor degree in Business and Economics from the University of Geneva, Switzerland.
Nicole Cooper
Executive Vice President, Americas
Nicole Cooper is the VP of Sales for North America. With over 20 years of selling and relationship management experience in telecommunications, she is responsible for strategy, implementation, and execution of sales initiatives throughout the region.
Nicole most recently spent 15 years at XO Communications with responsibility for large US and APAC based CLECs, LECs and content providers. Prior to XO she worked for a small start up specializing in small enterprise telecommunications and consulting. She holds a BA in Speech Communication from California Polytechnic State University.
Josh Munro
Executive Vice President, APAC
Josh Munro has been working in the telecommunications space for more than ten years. He has held various high-level roles at AAPT across many business units, including Information Technology and Product before moving to Megaport in 2014 as the Channel Director for APAC. Josh quickly became an integral member of the Megaport team, delivering strong sales results and building a solid career foundation. He moved to the Head of Sales role for APAC  in 2016 before moving to his current role as Executive Vice President for APAC in May 2017.
With a strong history in the telecommunications industry and a portfolio of leadership positions, Josh has what it takes to ensure Megaport continues to be the leader in its space. He has a strong focus on customer satisfaction and the expansion of Megaport services across the region.